Ski service Budapest - Skis repair and service
Ski service: Skis and snowboard repair in Budapest, with the best prices!
Our Ski rental Buda ski shop and service has an excellent ski service for years, which has 3 important advantages:
Reasonable price - fast - professional ski service!
Give us a try!
Skis – Snowboard repair and service price list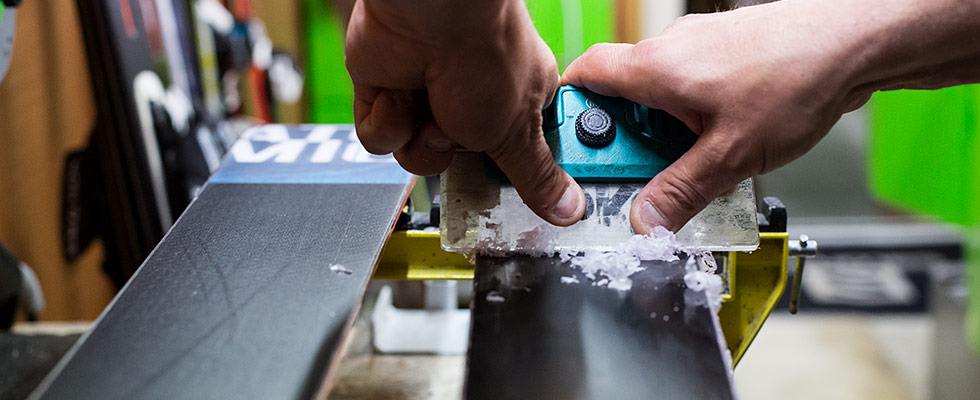 Name
Price
WAX Skis
2500 HUF
WAX Snowboard
3000 HUF

(manual hot wax!)

EDGE+WAX Skis
4500 HUF
EDGE+VAX Snowboard
4500 HUF
EDGE+BASE+WAX Skis
6000 HUF
EDGE+BASE+WAX Snowboard
6000 HUF
BUCKLE SET UP
2000 HUF
BUCKLE ADJUSTMENT
free
MANUAL EDGE WAX
7000 HUF
Prices include VAT
Ski service and skis maintenance advices:
Before using the skis and the ski boots, you have to make them ready to ski. Most importantly, you have to maintain the skis properly, because used skis with blunt edge will rise the risk of accidents and also, we will lose a lot from the joy of skiing!
We mustn't try to sharpen our skis at home, but we should give it to professional service, where they will fix the edges and do the waxing too. Before every skiing, we have to make someone check and measure the condition of our skis, and if needed, use a professional to do the service. The edge of the skis will be more damaged on rocky and icy slopes, so try to avoid them!